Get to Know Our Peyser Dentistry Staff, For Top General Dentistry in Falls Church
When you first enter the office of your Falls Church general dentists at Peyser Dentistry, you will be greeted by a member of our fantastic staff. We have brought on board the absolute best, most friendly and knowledgeable team we could find to make sure every visit you have to our office is absolutely stunning. Click below to read more about our team members: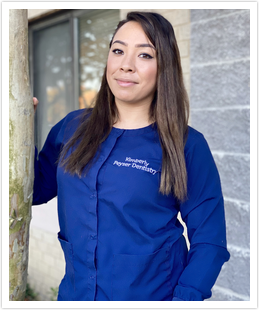 Natalie, Practice Manager
She has been working in the health field for 9+years. Her friendly personality makes her easy to approach and with her help our patients are able to understand their insurance coverage, treatment plans, and coordinate payment plan options. She is a native Spanish speaker who enjoys planning activities with her children and spending time with friends.
Anne, Dental Assistant
Anne has been the right hand assistant for Dr. Richard since she joined the practice in the summer of 2008. She may be tiny, but don't let her height fool you- she is fast and efficient. She has a caring and loving personality. Her hobbies include cooking, traveling and spending quality time with her son and husband. Anne is fluent in Tagalog.
Fatemeh, Dental Assistant
She has been Dr. Richards' assistant for over 20 years. Her loving and gentle personality makes her a great team player. Before working as a dental assistant, she worked as a lab technician. She enjoys traveling and watching movies with her husband. Fatemeh is fluent in Farsi.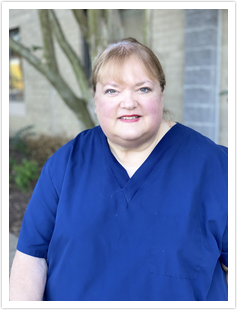 Romaine, Dental Hygienist
Romaine has been Dr. Peyser's dental hygienist for 23 years. She graduated Hygiene school from Loma Linda University in California. A native Marylander, she enjoys playing and teaching piano. She has two sons named Peter and Daniel. She is also an active member in the Northern Virginia Dental Hygienists Association (NVDHA)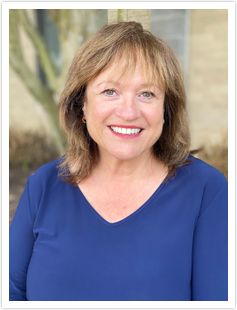 Susan , RDH, BS
Susan, grew up in Arlington, Virginia and now lives in Annandale, Virginia with her husband of 25 years. She is a graduate of Old Dominion University School of Hygiene. Susan is current member of the American and Northern Virginia Dental Hygiene Association. She enjoys time with her family and dear friends, and fun weekend getaways.